At the Herengracht, a centuries old Amsterdam canal street, my Grandmother met a Jack Russell pup named 'Prins', a quivering tailwagger living in the narrow patrician house.
PULLING KNOTS
As a teenager living on Amsterdam's outskirts in the early 20th century, my grandmother regularly made the longwinding journey to the central canals, to visit her older sister and brother-in-law, on the Herengracht. She met their Jack Russel pup 'Prins' there, a quivering tailwagger in the narrow patrician house filled with typically Dutch home smells, simple fried eggs, meat and gravy, potatoes and veggies, especially Brussel sprouts and Cauliflower, plus the moldy odor of the canal forever faintly underneath.
No photo was ever made of Prins that I know of, but, from the stories, this cheeky pooch is much like I imagine him.
Granny (long before she became so venerable!) and the young Prins immediately took to each other, innocence meeting innocence, the dog offering the teenage girl a handhold on his single, greatest possession, a thickly knotted toy rope, for a frenzied game of pulling and mock growling.
Sadly, Prins' mistress, nicknamed 'the Dogsnout' by no fault of her own, perfectly presentable young lady that she was (I've met my great-aunt, granny's sis, in person, and never saw anything amiss with her nose!), suffered from violent mood swings which tormented and unsettled her all of her life. She could be sweet and hospitable for an entire afternoon, and abruptly become irritable/mean just like that. These were pre-Dr. Phil days, and folks kinda had to live with whatever hand life dealt them. The Dogsnout self-treated her inner pain, by taking it out on her always appeasing husband (who later died of a heart-attack), her visiting relatives (permanently on edge, always ready to flee!), and finally, you guessed already, one little dog who knew little else than TRY and being a GOOD DOG. To no avail: whatever your species, if you were in that household you lived in permanent fear of the Dogsnout switching to her mean mood. We'll never know what happened between her and little Prins growing up, nobody in the family knew or told. But Prins, although small, and a dog, after one day of terror too many, must have intelligently assessed his situation, deciding
enough is enough
. (Who can honestly claim to know what's on a dog's mind?) Still, one day my Grandmother heard a major ruckus at the door, and when opening it something muscular, fast and furry entered, with such maniacal joy she almost feared getting licked to death. Prins was in the house. Somehow he had made a journey of tens of miles from the city canals, along bustling streets he had never travelled before. The miraculous Jack Russell, very tired/hungry but SAFE, barged into the door opening of the one person who had ever shown him affection.
No one knows a dog's mind, yet here's the puzzle Prins solved to escape from Amsterdam's Canals. Credits Aerial Photo: Amsterdam Municipal Department for the Preservation and Restoration of Historic Buildings and Sites (bMA).
Can you see this happy dog, too, running on tired paws? "Good dog, Prins…you are such a GÓÓÓD DOG!!!", could you say it with me, and travel across time in our hearts? Maybe, just maybe, yes we can.
Of course my Granny's parents, very sensible and proper people, after a few days of the little dog getting pampered by giggling girls fighting over who got to feed him morsels of sausage, took Prins back to his home, back to the Herengracht and the Dogsnout. Mind you this dog was no dummy, and since then he showed up several times on the outskirts of Amsterdam, to the unending joy of my Grandmother and siblings, and the same warm welcome. And always my great-great-grandparents brought him back to his canal home. Unfortunately, Prins' mistress, the now positively grim looking Dogsnout, during one of her blacker spells of meanness, had the insight that this Russell was NOT a good dog, at least he had no wish to be HER good dog. Prins therefore had to be one of those useless, UNGRATEFUL dogs! …"Running away….how
dare
the little mutt…!!"…….Thus inspired, she handed the leash to a local butcher, with a reputation for 'cheap' and 'ill-defined' meats, and off walked Prins and his new owner, never to be seen again.
Needless to say this event seared the soul of my Granny, she was beyond consolation. And since then, early 20th century, she told Prins' tale to her kids, after that her children to their youngsters, as I have passed it on to a new generation nearly a century later, and now I hope the story will be forever.
A LONG WAY DOWN
Ain't making you no bones about this: Prins may have been a good dog, with an awesome sense of direction, but he still was just a dog. And if you make enemies out of cruel people, they'll remember that however far you have come, you still are what you are, and they will do you harm/kill your doggy ass to the extent they can get away with, if and when you dare to cross'em. I'm just saying what's real…
Yet Prins' short life and demise delivered a message to our family, an emotional jolt directing us in entirely the opposite direction to unthinking cruelty and meaninglessness. Prins opened our hearts to goodness existing in this world. Obviously my great-great-grandparents's family failed to protect Prins from the cruel people in this world, and NOT TAKING ACTION was naïve, fatal and deeply wrong. Lesson learnt: Be good, and see good in others (we've had good people and PETS among us!), attract more good persons still,
and then make sure you are ready and strong enough to defend them from cruel and wicked people.
. Crazily, I admit to spending my life trying to save Prins, who lived before I was born, and I heard of similar deeply felt emotions from other living relatives.
Did your schoolteachers, professors whatever tell you too, this universe is a mindless machine, producing life forms who compete other life forms? One Rule Only:
bigger fish eat smaller fish
. (If you're smaller…..Bummer!) If true, the short life of a mere Jack Russell, indeed ANY life, cannot have meaning, and the deep love and loss we feel over little Prins is a mistake: excess synapses firing in a brain that has evolved/grown too complex, even delusional. The world of ruthless humans simply is a dangerous place for little dogs, period.
Let's GO!! What if alternatively our
experience
is a direct interface with reality, providing facts we can use to understand it better, and help to align theory with whatever the universe actually is? My heart tells me little Prins is a Mind Pivot, family members who know him or heard of him felt powerfully compelled to love him, outraged at his death, inspired to protect good dogs (and
people
) from the ruthless. Let's go and imagine a source for everything that exists. Peek around the corner of Heaven, wave and say howdy. Heaven is complete consciousness without individuality. It keeps no time and has no place, so as you warily stick your head in the doorway (keep waving!) you exist everywhere forever. Folks who went there during Near Death Experiences may swear God was present (although there's no such thing of course!), still you're convinced an oldest of oldest friend is there who loves People and Angels and little big-skulled Greys and, yes, little dogs who confidently find their way anywhere (1919 Amsterdam, heaven, no sweat). If God has no time for you, no where to be seen, it's because he's absorbed by wildly pulling his Jack Russell's knotted rope: "You're a GOOD dog, Prins..!"[…growling response…].
Apart from the presence of Al-Wadud, or 'Allah full of loving kindness' (many religions see God as love), folks who report visits to heaven tell of strange luminous balls floating past, heading out for parts unknown. Could these be souls readying themselves for a great journey of learning down below, including one dimension we know as planet Earth?
Originally souls/spirits could be tiny blobs of consciousness, splitting off from God, or General Consciousness. The Boss actually may be trying to better him/herself, learn new things and evolve. So where the heaven are these souls going then? I imagine they are descending down a ladder of dimensions/alternate worlds. Each dimension has people, animals and plants, as well as physics laws, but they're DIFFERENT from earthly ones! I put links to real expert explanations below this topic, but if 'alternate worlds' sound too weird to you, I'd like to provide a taste in a more personal manner: here's
a dream
that seems to have gone 'astral' (that's when dream-spirits travel). Consider at leisure, and form your own opinion.
GETTING CREATIVE WITH EVOLUTION
Back on Earth, I know where we come from (almost!). Scientists reckon life here began at least 3.4 billion ago, date for fossilized cones, created by microbes. These ancient structures are called
'Stromatolites'
. For all this time earthly life forms have fought each other to survive, killing off any individual/group of lesser function: anything in nature which doesn't WORK gets scrapped.
Some questions on life's origin remain. The leap of complexity from lifeless matter to DNA is still big enough to be improbable. Also our minds are too complex to come from brain evolution, or be brain based. Point in case is our capacity to recall information, solve problems and act instantly, forms of lightning fast subconscious activity that defy explanation. Add the Near Death Experience, where rescuscitated accident victims report seeing their body from outside it, as well as meeting deceased relatives, going to heavenly realms (!), while having zero brain function. The elegant solution is to believe that life receives information from other/higher dimensions. Invisible Spirits, weird otherworldly Selves and strange Gods breathe awareness into our minds. They even tweaked matter to create impossibly complex RNA/DNA, and have maintained our universe every day since the Big Bang.
MEET THE TRANSDIMENSIONALS
Look at yourself, and the folks and living things around you: who is that ESSENTIAL you, throughout all dimensions travelled, and your task this time around?
So where is little Prins? It is the same for dogs and humans and all life anywhere. All of us exist with God forever (or Al-Wadud, or General Consciousness, you name it!), meaning we never leave this loving presence. Bits and pieces of Consciousness split off to become an endless number of life forms in many dimensions. It is an educational experience since all those worlds have physical restrictions (similar to our bodies), and versions of disease, death, suffering, conflict and good versus evil. Oh, and by the way, many souls lose their awareness of the Presence, or being in heaven, while living lives of boredom, luxury or misery. We forgot we are god-consciousness, dividing up and descending into body after body, world after world, bringing down heaven to each dimension, and returning with terrible (yet vital) life experiences. God must be very curious, to go to such excruciating trouble. (Some of us fail, lose our way and make a mess.)
Prins relayed the heavenly message to my heart, and to my family, that goodness exists, and deserves to be protected from the cruel and the wicked. I invite you to look at yourself, and the folks and living things around you. Who is the essential you, throughout all dimensions travelled, what is your job this time around?
Be good (…because you already are, always have been, you see…)?!
orangekea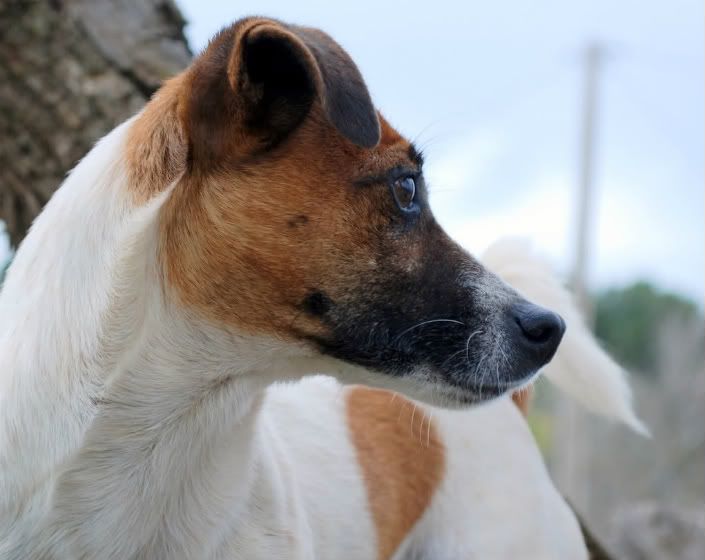 Where is little Prins? It is the same for dogs and humans and all life anywhere. All of us exist with God forever (or Al-Wadud, or General Consciousness, you name it!), meaning we never leave this loving presence.
SOURCES:
Lancet article on Near Death Experience
Summary of same Near Death Experience study
Lectures on Consciousness and Dimensions
Wikipedia article on Psychosynthesis
NDE website
Topic first posted on ufocasebook.com